Raymond mill is a commonly used milling equipment. Raymond mill has the characteristics of high efficiency, low power consumption, small footprint and small one-time investment compared with ordinary mills. It is updated and improved on the basis of traditional Raymond mill. Potassium feldspar, bentonite, kaolin, cement, gypsum, glass, etc. Mohs hardness is not greater than 9.3, and the humidity is below 6% for non-flammable and explosive mining, chemical, construction and other industries. For processing, the particle size of the R-type Raymond mill can be adjusted arbitrarily within the range of 80-325 mesh, and some materials can reach 600 mesh.
Production capacity: 8-176t/d
Finished particle size: 80-300 mesh
Applicable materials: activated carbon, bentonite, kaolin, cement, glass, thermal insulation materials, etc.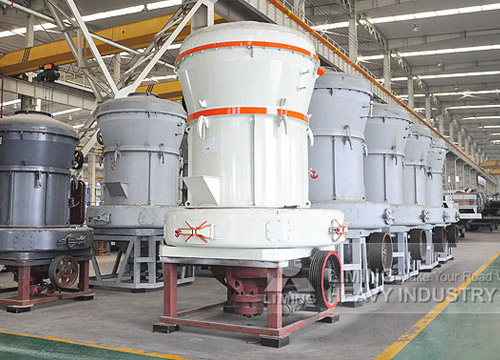 The performance advantages of Raymond mill
the complete set is strong. It adopts vertical structure design, occupies a small area, and has a strong complete set. Whether it is from the rough processing of raw materials, transportation, or milling and packaging, it can be an independent production system.
High screening rate. Compared with other pulverizers, the sieving rate can be as high as 99%, which is difficult to achieve with other pulverizing equipment.
Simple operation. The electrical system adopts centralized control, and the grinding workshop of Raymond mill can basically realize unmanned operation, which improves the working environment.
The operation is stable and reliable. The manufacturer not only improved the traditional feeding method, but also carried out the structural transformation of the main shaft and the plum blossom frame that is conducive to stability, so that the transmission is stable and the operation is reliable.
Long service life. The main components of the equipment are cast with selected materials, and the craftsmanship is fine, which ensures the high operating efficiency and good wear resistance of the entire set of Raymond mill equipment.
Structure of Raymond Mill
The structure of the machine is mainly composed of main engine, analyzer, blower, finished product cyclone separator, pipeline device, motor and so on. The main engine consists of a frame, an air inlet volute, a blade, a grinding roller, a grinding ring, a cover and a motor. Raymond mill, jaw crusher, bucket elevator, electromagnetic vibrating feeder, electric control cabinet, etc. can form a grinding production line, which is used in gypsum powder processing, coal powder preparation, power plant desulfurization, etc.
Specifications – Technical Data