The crawler mobile crusher (crawler crusher) is used for fine crushing in the production of sand and gravel aggregates, and can crush various high-hardness stones. This equipment is not only suitable for many types of stone materials, but also adapts to various terrains during transportation. The crawler-type vehicle-mounted device will not cause damage to the road surface. The equipment has been widely used in various sand and gravel plants, mine development, concrete processing, road construction and many other industries, and has been widely welcomed by users since it was put into the market.
Processing capacity: 50-650t/h
Feed particle size: ≤800 mm
Applicable materials: rock, pebbles, construction waste, ore tailings, iron ore, molybdenum ore, coal, glass, ceramics, etc.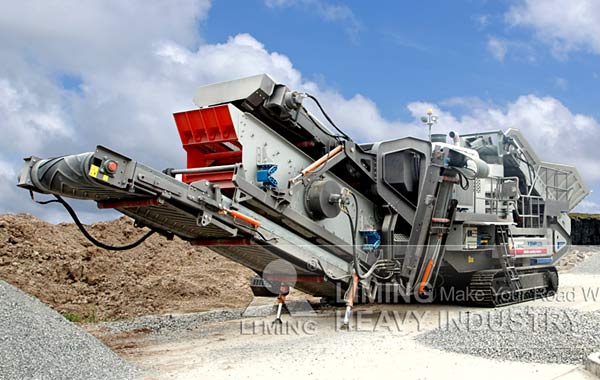 Advantages of crawler mobile crusher
Design: The chassis adopts an all-steel ship-shaped structure, with high strength, stronger adaptability to the work site, and no need for traction;
Performance: high-power walking motor, strong horsepower, safe and reliable;
Quality: Adopt well-known brand motors to achieve excellent performance of the power system, with low noise, energy saving and other characteristics;
Service: All levels of crushing and screening equipment can be allocated according to customer requirements, and the whole machine is optimized to fully guarantee the quality;
Matching: It can be equipped with a generator set to meet the normal operation requirements of complex situations such as no power or power failure, ensure continuous operation and reduce losses.
Intelligence: The advanced control system and remote control device can realize one-key and remote control, effectively reducing the user's investment in manpower.
Technical characteristics and advantages of crawler mobile crusher
The crawler mobile crusher is used in the continuous and semi-continuous production process of large open-pit mines. The crawler mobile crusher combines the vibrating feeder, jaw crusher (or impact crusher, cone crusher, etc.) The rotating unloading arm and the intelligent electronic control system are integrated on the main steel structure, and the main steel structure is installed on the large crawler to realize the free running of the whole system.
Specifications – Technical Data