The mobile construction waste crusher adopts advanced technology to integrate transportation, crushing, sand making and screening. It is a new type of building material that meets the quality inspection specifications. The integrated design of the unit, reasonable collocation, diversified configuration, meet the different needs of users, high-quality wearing parts material, increase the service life, strong mobility, and intelligent operation and production are safer.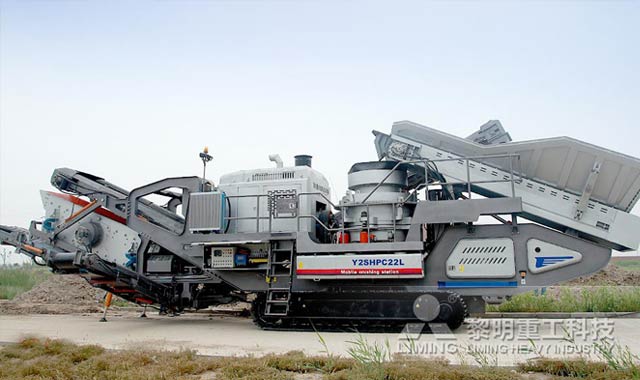 working principle of construction waste mobile crusher
The material is evenly conveyed by the vibrating feeder to the special crusher for construction waste. After crushing, it is sent to the iron remover by the belt conveyor for iron removal. After iron removal, the crushed material is screened by the vibrating screen. It is sent back to the special garbage crusher through the belt conveyor for secondary crushing. The mobile construction waste crusher is not only used for the treatment of construction waste, but also can be used in mining crushing, sand making, screening, house demolition transportation, waste aggregate crushing and screening, etc.
Advantages of construction waste mobile crusher
Integrated unit, flexible and free
The equipment is integrated with the whole machine, which effectively reduces the space occupied by the equipment and the construction site, improves the flexibility of site stationing, and reduces transportation costs.
Free transition, strong flexibility
The construction waste mobile crusher has a compact structure, a short wheelbase and a small turning radius. It can also move flexibly in harsh construction environments, which is very convenient.
Diversified configuration to meet the personalized requirements of different users
The crushing machine can be configured according to the different use conditions and requirements of users. It can be used for single crushing operation, or combined with mobile crushers to complete various functions such as crushing, sand making, and screening.
Green environmental protection, technical support
The construction waste mobile crusher is equipped with a double dust filter system to reduce dust pollution, green construction, and can meet the environmental protection requirements of different users.
Specifications – Technical Data